Sociedad Histórica de Charleston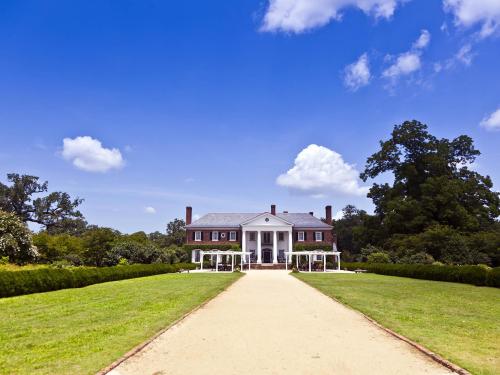 Magnolia Plantation and Gardens
is America's oldest public garden. Founded in 1676, its doors opened for visitors in 1870, and today it features thousands of plants and flowers for visitors to view and photograph. The live oak trees at
Boone Hall Plantation
took two centuries to grow to the towering stature you see today. Visiting this awe-inspiring home is iconic to southern heritage and a must-see for first-time visitors to South Carolina.
To indulge in some military history, Patriots Point is home of the World War II aircraft carrier, USS Yorktown. Fort Sumter and Fort Moultrie have their storied history together as pivotal bases during the Revolutionary War, the Civil War and both World Wars. Despite being reduced to piles of rubble during the struggle between Confederate and Union troops, the forts have been carefully restored and stand today as a present-day link to U.S. history.
For a complete list of attractions and tours that bring visitors closer to the history and charm of Charleston, the Charleston Historical Society serves as a great resource for both visitors and locals.