You've probably heard all about the magical charm of the South. Locals waving hello to you, cool glasses of lemonade easily on hand to quench your thirst, and cities and towns rich with U.S. history. When staying in Mount Pleasant, you're close to popular attractions that help bring this charm to life for visitors and locals alike.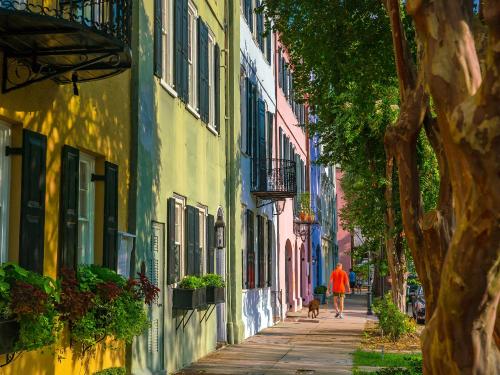 Rainbow Row
is one of the first historic landmarks South Carolina visitors will see and likely recognize when they lay eyes on the colorful street. Initially, a rundown area, the row of buildings was restored during the 1930s and 1940s to help rejuvenate the area. Some rumors say the houses were painted according to the whims of several drunken sailors, but the colors were actually chosen to help keep the homes cool in hot Southern summers.
If you're looking to bring home some of that southern charm, you'll want to pick up a
sweetgrass basket
(or two) along the way. You can find these locally harvested handicrafts at any number of Charleston-area shopping centers and open-air marketplaces. Originally from West Africa, this historic artform has been passed down from generation to generation in South Carolina's Gullah community. The artisans use sweetgrass and palmetto leaves found in the area to make the baskets.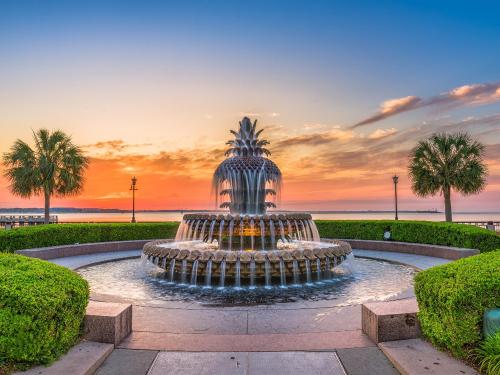 Waterfront Park
offers beautiful views of the waterway surrounding Charleston Harbor and Cooper River. Treelined walkways, piers jutting out into the water and fountains sparkling in the sun are a few of the many features of this historic Lowcountry landmark that are bound to warm your heart.